Production with the Top ENG Crew in London
We provide you with one operator or a full crew with kit, ready to deliver the highest standard for your news, creative, commercial and corporate jobs.
When you are looking for premium production you need a premium ENG crew. IQ Studios offers an all-inclusive crew with kit that has all the professional production tools you need for your next shoot.
ENG Kits that Meet All Your Needs
We offer both fixed and customised ENG Kits depending on your specific needs, providing you with the high quality audio, visual and production equipment that can be used for broadcasts, interviews, award shows, b-rolls and more.
With a variety of the latest UHD and HD ENG kits that London has to offer, you receive the cameras, lighting equipment, recording equipment, cabling and the necessary accessories, making your production process easier than ever.
The Most Experienced ENG Crew in London
Our ENG crew comes with a wealth of experience and diverse production backgrounds. They have worked with the world's leading broadcast organisations including the BBC, ITV, Sky, Channel 4, Fox, Reuters, Discovery Networks, Microsoft, BP, Vodafone and the International Olympic Committee, just to name a few.
When you book our ENG crew with kit for your next project, you don't just receive the latest broadcasting technology, you receive the guidance and skills of the top crewing experts in the country.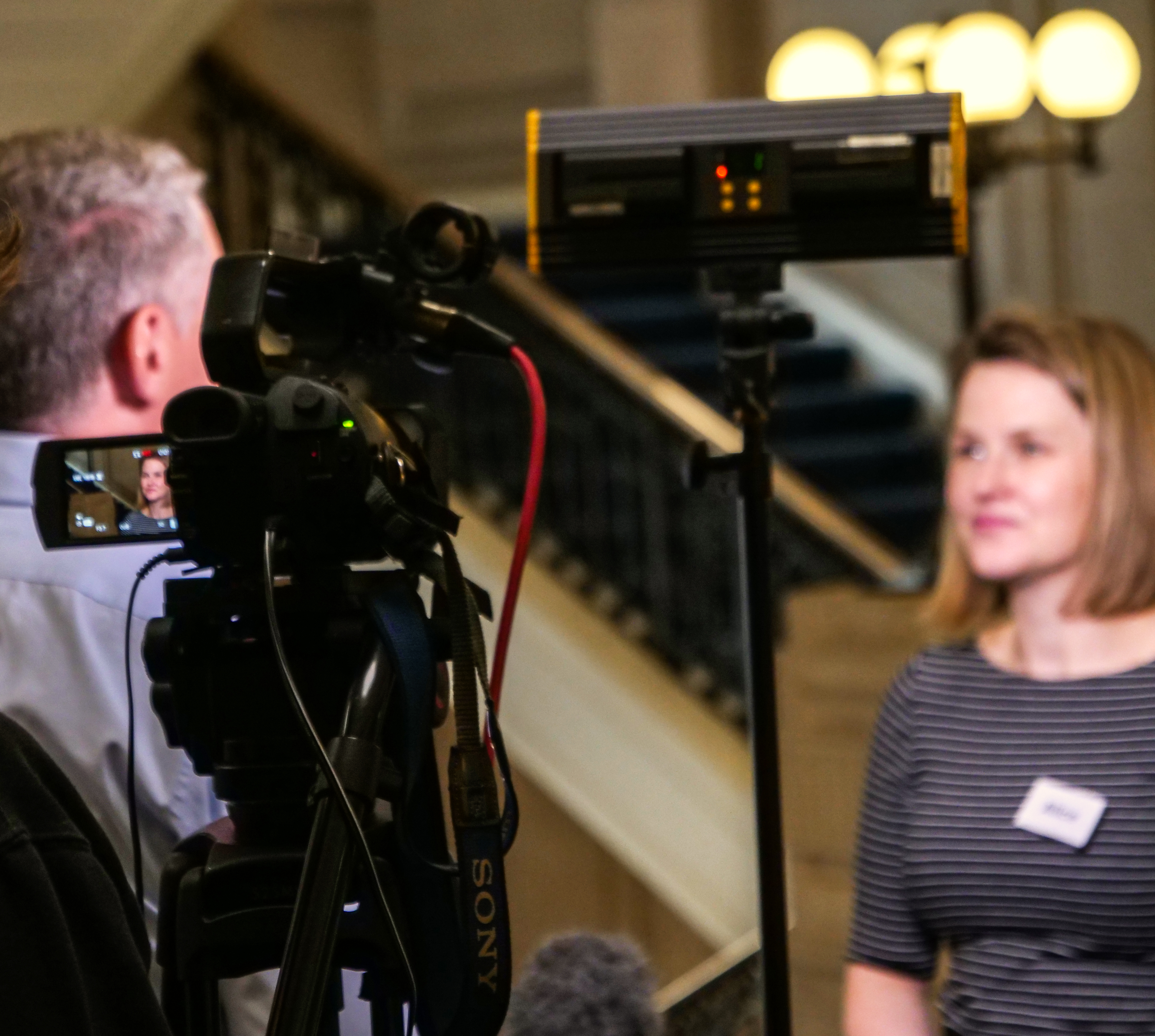 Local, National and International ENG Crew
While IQ Studios is based in London, we offer our crewing services to clients across the UK and the world. Whether you are shooting a local news broadcast or travelling abroad for an interview our crewing team will be right there to assist you.
Our ENG crew will work closely with you to understand if you require a single operator or multiple operator crew and then carefully select the right equipment for your needs. This helps to keep your broadcasting costs at a minimum without having to compromise on quality.
To hire our ENG crew in London, in the UK or internationally for your next project
Please contact IQ Studios now.